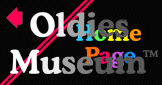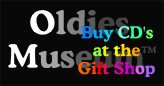 * Oldies Museum rates these songs as a must listen. If you like what you are familiar with you'll need to check out some songs you've never heard of that are marked with an asterisk (*). We have screened thousands of CD's to bring you only the best oldies. Click on the song titles to listen.
A0004 Golden age of American Rock and Roll Volume 10 $17.98

This is the last CD in a landmark series. This is another spectacular collection done with impeccable mastering. Clearly yet another "must have" for the serious oldies collector. Other volumes in this series are found page 1, page 2, page 6 and page 8.









©1997 Oldies Museum Oldies Museum - P.O. Box 292, Provo, UT 84603 E-Mail: info@oldiesmuseum.com All music samples at Oldies Museum are protected by copyright. Fair use of these music samples is for the purpose of evaluation only.