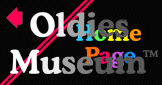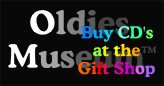 * Oldies Museum rates these songs as a must listen. If you like what you are familiar with you'll need to check out some songs you've never heard of that are marked with an asterisk (*). We have screened thousands of CD's to bring you only the best oldies. Click on the song titles to listen.

C0003 Shoo-Be-Doo-Be - The Legendary Dig Masters Vol. 4: the Vocal Groups $17.98

This 24-track collection from Johnny Otis' Dig label contains an incredible array of early California R&B styled Doo Wop. The soulful approach of this music is quite different from the more well known styles of the east coast vocal groups. The creativity here is phenomenal. If you like this CD you'll definitely want to check out "Los Angeles Groups" collection below.









©1997 Oldies Museum Oldies Museum - P.O. Box 292, Provo, UT 84603 E-Mail: info@oldiesmuseum.com All music samples at Oldies Museum are protected by copyright. Fair use of these music samples is for the purpose of evaluation only.