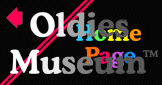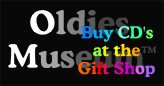 * Oldies Museum rates these songs as a must listen. If you like what you are familiar with you'll need to check out some songs you've never heard of that are marked with an asterisk (*). We have screened thousands of CD's to bring you only the best oldies. Click on the song titles to listen.
CA0002 The Beatles - Abby Road $16.98







CC0002 The Shirelles - The Best of the Shirelles $16.98

The Shirelles are the first major girl group of the rock era. This is the best single CD of the Shirelles output. This 32 song CD contains some of the most gorgeous vocals you'll find anywhere. This CD is required for anyone who loves the girl group sound.
CD0002 The Best of the Crystals $17.98

The Crystals are one of the prime examples of the early girl group sound. The vocals here are some of the finest of the genre. Many of their lesser-known songs are as convincing as their big hits. Your time will be well spent checking this one out. After all, these songs were all produced by the legendary Phil Spector.









©1997 Oldies Museum Oldies Museum - P.O. Box 292, Provo, UT 84603 E-Mail: info@oldiesmuseum.com All music samples at Oldies Museum are protected by copyright. Fair use of these music samples is for the purpose of evaluation only.