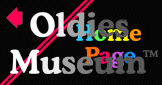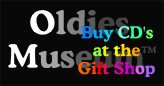 * Oldies Museum rates these songs as a must listen. If you like what you are familiar with you'll need to check out some songs you've never heard of that are marked with an asterisk (*). We have screened thousands of CD's to bring you only the best oldies. Click on the song titles to listen.
A0007 Dootone Doo Wop Volume 1 $17.98
B0007 Dootone Doo Wop Volume 2 $17.98

C0007 Esquerita - Rockin' the Joint $17.98

Few artists have more spontaneity than Esquerita. Little Richard and Esquerita had a profound influnce on each other in musical style and stage appearance. "Golly Golly Annie Mae," Esquerita's classic tribute to Little Richard, is included here. Any fan of Little Richard would be well-served to check this CD out. This CD is so infectious you may have to restrain yourself from jumping up and down on your sofa!
D0007 Harlem N.Y. - The Doo-Wop Era - Vol. 1 (2-CD's) $25.98

This set, like the Doo Wop Box (and it's companion set Doo Wop Box II), contains a high concentration of some of the most amazing Doo Wop music ever recorded. You'll be hard pressed to find greater vocal pyrotechnics than demonstrated here by the Five Discs or Silhouettes. There is surprisingly little duplication between this and the Doo Wop Box series.









©1997 Oldies Museum Oldies Museum - P.O. Box 292, Provo, UT 84603 E-Mail: info@oldiesmuseum.com All music samples at Oldies Museum are protected by copyright. Fair use of these music samples is for the purpose of evaluation only.